This biggest 3D print challenge is a kind of crowd sourced experiment to further testing of the already in orbit 3D printer from Made in Space. Thus far, the space station crew has successfully printed a series of standard test objects and even an emergency wrench required by an astronaut. Now NASA wishes to push the sleeve of understanding a bit further by printing an object for daily mechanical use in the station. They are hoping to identify the most effective design, which will tell them much more about the right and wrong ways to 3D print functional objects in micro gravity.
The specific challenge is to design a replacement that is a seat clamp interface, which affix to a handrail that runs all over the station.
There are two other fascinating aspects of this challenge first is design goals and other requirements.
The design goals for the seat clamp interface are a little different in order to meet the needs of orbital 3D printer operators. They specify, that a maximum amount of plastic to be used to minimize out gassing within the contained atmosphere of the station. They also need and require a design that is as near failure proof as possible to minimize astronaut labor.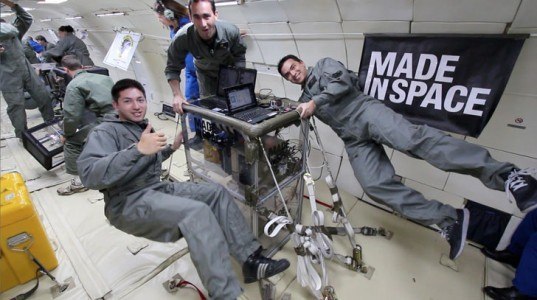 The requirements are also interesting in that they are exceptionally detailed. While they are far less than one might expect to find in a typical NASA spec sheet for rocket parts, they are very detailed compared to what you had encounter in other 3D print contests and challenges.
This challenge contest could prove very popular. Even though the contest has just started, there are a couple dozen entries at present and there are many more expected. That's why it could be difficult for NASA to select winners for this contest.